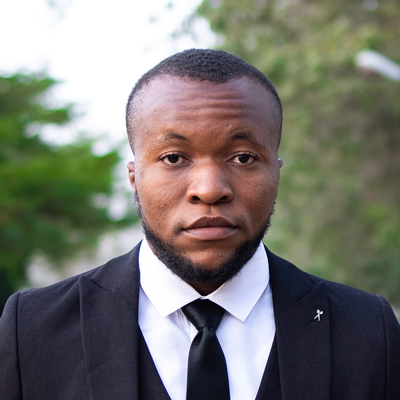 About ABDULGAFAR MUDATHIR:
I am a freelance contributor at Getty Images, where I capture and deliver high-quality images for a global audience. With a passion for photography and cinematography, I use my creativity and technical skills to produce stunning and impactful visuals that tell compelling stories and evoke emotions in viewers. I have worked with reputable clients across various industries, such as entertainment, fashion, and media, and contributed content to multiple publications and platforms.
I also have a background in law, having graduated with a Bachelor of Laws (LL.B) from the University of Ilorin in October 2021 and currently pursuing a Bachelor of Laws (B.L) at the Nigerian Law School. I am interested in the intersection of law, media, and technology, and how they can be used to promote social justice and human rights. I have gained valuable experience as a legal extern at various firms and courts, where I learned about different aspects of the legal system and applied my analytical and communication skills. In addition, I am the creative director of Ghaffie Visuals, a company that I founded in 2016 to offer photography and cinematography services to clients. I manage my own accounts and projects, work within budget and scheduling requirements, and collaborate with other creative professionals to deliver exceptional results. I am confident in my abilities to deliver high-quality photography and cinematography services that meet the needs and exceed the expectations of my clients. I am also eager to learn new skills and explore new opportunities in the field of law and media. I am always looking for ways to challenge myself and grow as a professional and as a person.
Experience
Freelance Contributor-Getty Images ·
APJD Member- World Press Photo Foundation · Freelance
Creative Director
GHAFFIE VISUALS · Full-time
Education
Bachelor of Laws- University of Ilorin
Professionals who compete with ABDULGAFAR
Professionals in the same Arts / Entertainment / Publishing sector as ABDULGAFAR MUDATHIR
Professionals from different sectors near Abuja, Municipal Area Council
Other users who are called ABDULGAFAR
Jobs near Abuja, Municipal Area Council
---

Resource Intermediaries Limited

Abuja, Nigeria

Full time

ABOUT THE COMPANY · Resource Intermediaries Limited (RIL) is a company registered in Nigeria to engage in outsourcing services. We focus on three key areas; Human Resource Management, People Placement ...

---

iMMAP Nigeria

Abuja, Nigeria

Full time

ABOUT THE COMPANY · iMMAP is an international not-for-profit nongovernmental organization that provides targeted · information management support to partners to · respond to complex humanitarian, reco ...

---

House of Pristine

Abuja, Nigeria

Full time

Note: Only applicants residing around Nyanya, Mararaba, Karu and Jikwoyi should apply. · She, must have computer knowledge and smart